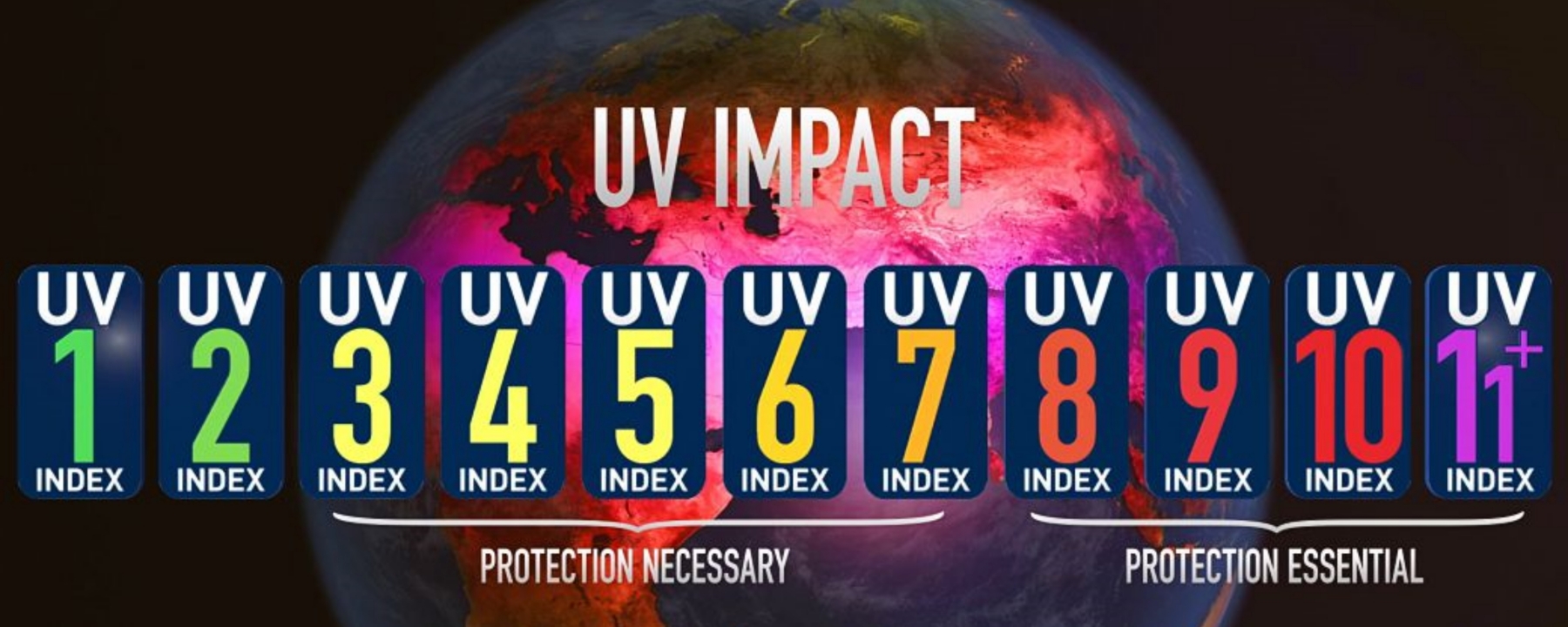 Sunlight
The UV Index helps to see the stop light
The German Weather Service records the UV Index and publishes it on the web. Meteorologists also issue warnings when particularly high levels of radiation are expected.
The WHO's UV Index` numerical ranges and recommendations for protection are as follows:
1 + 2: No protection required. You can enjoy your stay outside safely.

3 – 7: Protection is required. Avoid sun damage by wearing clothes, a hat and sun glasses. Use sun protection with enough SPF. Avoid sun exposure in the middle of the day. Stay inside or find a shady place.

8 and higher: Extra protection is a must. Clothes, hat and sun glasses should be worn all day. Avoid being outside in the sun during the middle of the day. When you are outside, stay in the shade.
UV Index effect – Risks
1 + 2 = Low

3 – 5 = Moderate

6 + 7 = High

8 – 10 = Very High

11+ = Extreme
Facts and numbers
UV radiation is strongest when there is a clear, blue sky. Even though cloudy skies supposedly reduce the intensity of radiation, the indirect scattering of solar radiation cannot be ignored.
The higher the altitude, the stronger the UV rays. For every 1,000 meters, radiation intensity increases by 10 – 12%. This is caused since thinner atmosphere filters less UV radiation.
Fresh snow can reflect up to 80% of UV rays while dry, white sand at the beach relects up to 20%.
Even under 0.5 meters of water, 40% of UV rays reach the earth's surface.
60% of UV rays are received between 10am and 2pm daily.
Being in the shade does not mean there is no risk of UV radiation. Shade only protects from 50% of UV rays because of scattered radiation.
UVB radiation is increasing as the ozone concentration in our atmosphere decreases.
Also, clothes recommended by the WHO as sun protection can include UV protection factors. The UPF (UV protection factor) for clothes and textiles are similar to SPF (sun protection factor) for sunscreens and daily skin care products. For example, if you use an umbrella without extra protection, then the sun protection of it's shade is around SPF 15. If the umbrella has material with special UV protection, then sun protection is between SPF 40 – 80.
The highest value ever measured according to the UV index guidelines was 43.3 on December 29, 2003 in the Andes.
For those who like complexity: The German Weather Service published a detailed definition of the UV index. If you are interested, you can find it here. (German language)
For the curious: