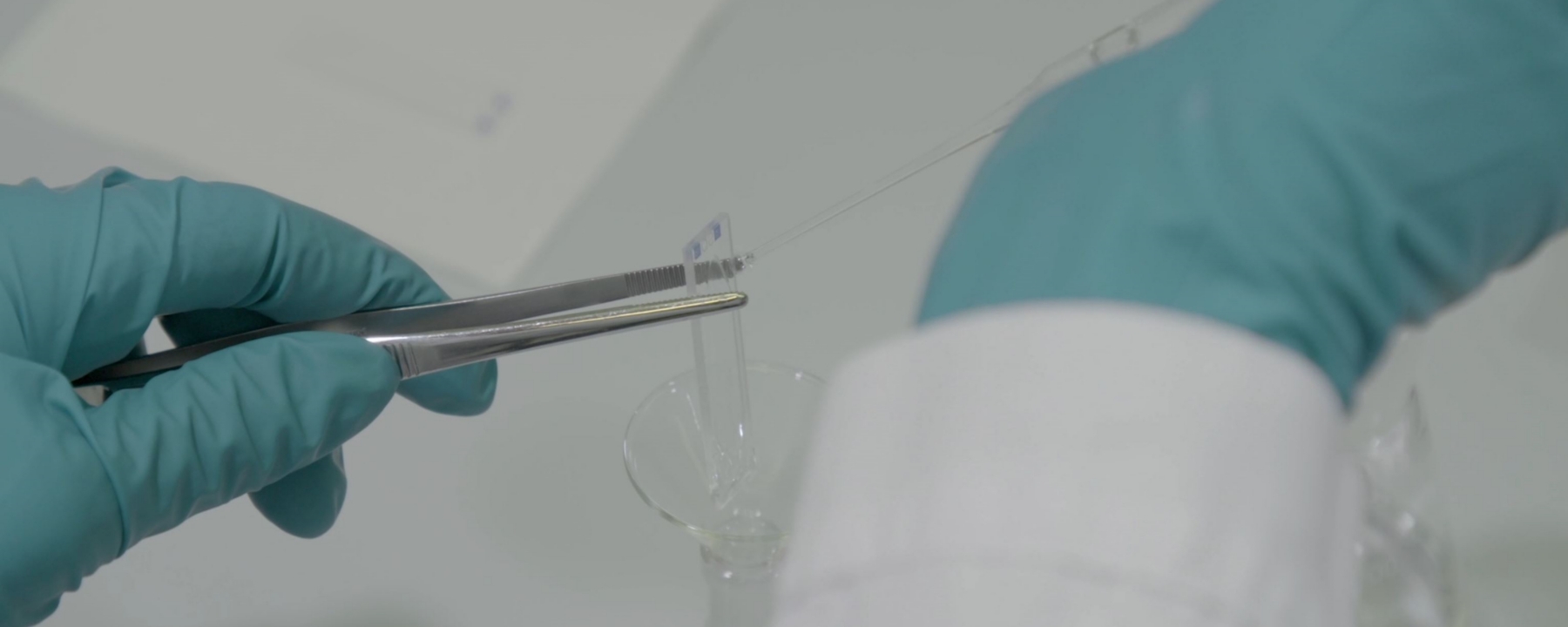 Sun protection
Nanotechnology — a key to innovation
Nanotechnology is under dispute. Many consumers feel uncertain about using products containing nano filters. For the sake of sun protection they are very powerful though.
Nano is the term used to describe the primary particle size found in the respective UV filter. According to the definition by the European Commission, labeling for NANO is based solely on the size of the primary particles, not on the size of aggregates.

This influences customer perception, especially when it comes to titanium dioxide. In sun protection applications, to be an effective UV filter and have as little white effect as possible on the skin, it has to have primary particle sizes of 10 to 30 nm, and this fits clearly into the nano category.

Then why is titanium dioxide often advertised as not falling into the nano-category?

"For example, when dynamic light scattering is applied, then the results are based purely on the particle movement, the aggregates movement," Prof. Dr. Bernd Herzog, Global Development UV Protection / Scientific Liaisons, describes the discrepancy. Aggregates often have a size of 100 to 200 nm, which causes some manufacturers to label titanium dioxide as non-nano.

Even though it is always assumed that the primary particles of titanium dioxide are nano particles, it is slightly different with other inorganic filters. In the case of zinc oxide, there are certain overlaps in its assessment since some products have primary particles large enough that they can't be measured on the nanoscale.
Safety plays a major role in nano, as with any cosmetic raw material. The EU Cosmetics Regulation (EC No.1223/2009) requires additional approval for nano-scale products. In order to get authorized, scientific data on the safety of products must be provided. "Nanotechnology is a key to innovation in many areas, including sun care. Of course, safety is carefully monitored in this development," Dr. Markus Schwind, former Senior Marketing Manager Sun Care.

Nano has a significant advantage, especially for organic particulate filters, Herzog explains: "The smaller the size, the more efficient the product. In the end, we need much less substance to have good results. Even the sensory experience benefits. The product is easier to apply to the skin and feels much nicer."

In future, our objective is to bring new and innovative filters to the market. The Grenzach team's one goal for Herzog and Schnyder to pursue: holistic sun protection for end consumers.

Experience and competence - when it comes to sun protection, you're on the safe side with BASF.
Tinosorb® M
Demand is high for sunscreens with broad-spectrum UV filters. Tinosorb® M provides the broadest-possible UV protection based on micro-fine organic particle technology.
Our product highlight