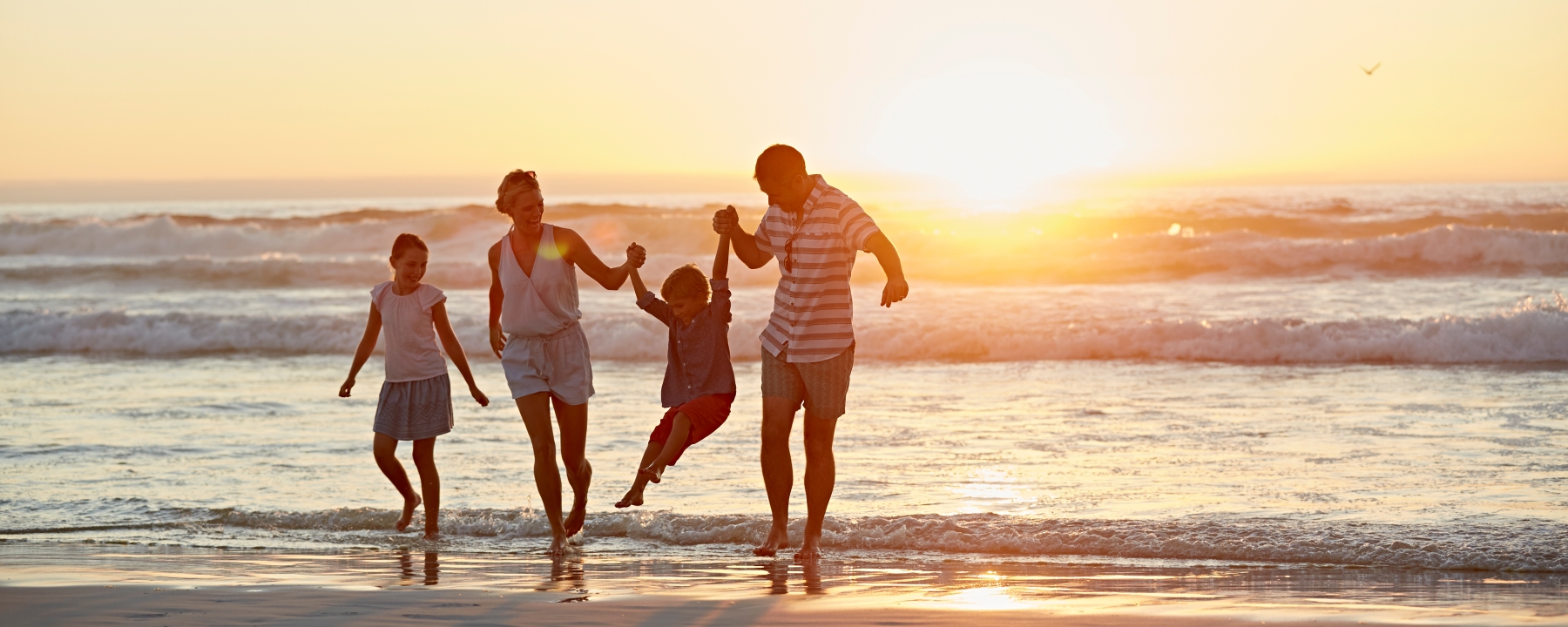 Sun protection
ISO. Standard. Worldwide.
If you buy a sun cream with a sun protection factor of 50, then you need to be certain that SPF 50 is actually provided. To ensure that this is the case worldwide, there is an ISO standard: ISO 24444.
In our other articles on sunscreens, we have often mentioned that consumer safety is priority number one in the production and sale of cosmetic products; especially in terms of different ingredients and their permitted, controlled and approved uses.
There are other important points besides the general need to protect the health of consumers when it comes to sun care products: Protection against skin cancer, skin damage and premature aging. Quality and regular monitoring of both production and products and formulations play an enormously important role here, so there are certain standards and norms imposed in these areas.

Quality assurance of production processes means that customers can be sure they are getting the same product every time. All other processes in the plant are subject to ISO 9001 certification, the global standard for process and quality improvements and the creation of transparency.
There are also ISO standards for sun protection products purchased by consumers in retail outlets. In addition to health protection, there is also the aspect of general consumer protection. Anyone who needs sunscreen with a high sun protection factor and who is relying on the information on the packaging must truly be able to trust it. That is the whole purpose of ISO 24444. This global standard defines and regulates the in vivo determination of the sun protection or sunlight protection factor.
BASF is also heavily involved in the development and continuous improvement of these standards in the area of sun care. "It is in our interests as well as those of our customers to have standardized methods for checking the sun protection factor," says Stéphanie Acker, Senior Technical Manager Sun Care, BASF Grenzach. "It is desirable for these methods to be improved continuously, in line with the latest discoveries," continues Acker. After all, an effective SPF means you can decide how much time you can spend in the sun, as long as you apply the same amount to the skin as used in the in vivo method. Staying in the sun for too long without protection exposes you to an unnecessary risk of skin damage.

During the last revision/update of the standard, the BASF team succeeded in establishing new standard formulations. "The method requires a known sun protection factor to be included as a control reference every time a sun protection factor is determined, in order to minimize errors.

Until now, reference formulations with a sun protection factor of 15 (technical designations P2 and P3) were used as controls in the method. However, today's sunscreens often have significantly higher protection factors.
This is why the method was revised to introduce further reference formulations with significantly higher protection factors: P5 (SPF30), P6 (SPF43) and P8 (SPF63).
By the way, you cannot regard the published standards as being like laws and/or mandatory requirements. Compliance is voluntary in order to promote better and more constructive cooperation. However, a legislature may declare individual standards legally binding.
About ISO
The International Organization for Standardization (ISO) serves as the umbrella organization for national standards associations, and is the largest developer of voluntary international standards. ISO was founded in 1947 and is based in Geneva, Switzerland. It counts 165 countries as members. In total, well over 20,000 standards have been published and established so far. It started with an idea based on a single question: "What is the best way to do this?"

Our sun protection experts Stéphanie Acker and Prof. Bernd Herzog from BASF's Sun Care Competence Center in Grenzach in a brief Q&A session about ISO.
When it comes to norms and standards, you end up in a jungle of abbreviations: ISO, DIN, AFNOR. Can you shed any light in this forest?
Stéphanie Acker: We have already introduced ISO briefly in our info box. DIN (Deutsches Institut für Normung) is the German standards organization, and AFNOR (Agence Française de Normalisation) is the French equivalent of DIN. In both cases, they develop and define their own national standards, and potentially these can then be used to establish a global standard through ISO.
Bernd Herzog: BASF represents the sun protection sector in all three organizations. I offer my expertise on standardization issues within DIN, and Stéphanie takes on the same role within AFNOR. Stéphanie was also delegated by AFNOR to the working group on sun protection within ISO, as was me by DIN.
Why is BASF so heavily involved in this area?
Bernd Herzog: We develop our own methods to be able to present the quality and performance of our products transparently and accurately. And, of course, it is in our interest that similar methods to these are also incorporated into the standards.
Stéphanie Acker: In addition, current standards that were established many years ago are often revised. Experts work together within ISO to achieve this. Discussions in these working groups are not always simple, but they are enormously important, as it is all about arriving at a consensus when setting global standards. Okay, and sometimes there is also some political horse-trading, when you have to get people with different opinions and interests to reach a consensus. So you need to persuade people.
What process has BASF been involved in recently?
Bernd Herzog: We have developed new standard formulations with higher protection factors for the in vivo test. These were then checked in several test laboratories worldwide, and approved by the ISO Scientific Committee (Working Group 7) for inclusion in the method.
Will there also be a new standard for the in vitro method in the future?
Stéphanie Acker: This topic has been under discussion and evaluation in the ISO working group for the last 10 years. At the moment, an extremely complex and expensive ring test is being planned, in which BASF will also be taking part. We are very interested in seeing the results of this study.
Thank you for talking to us and hopefully see you soon!