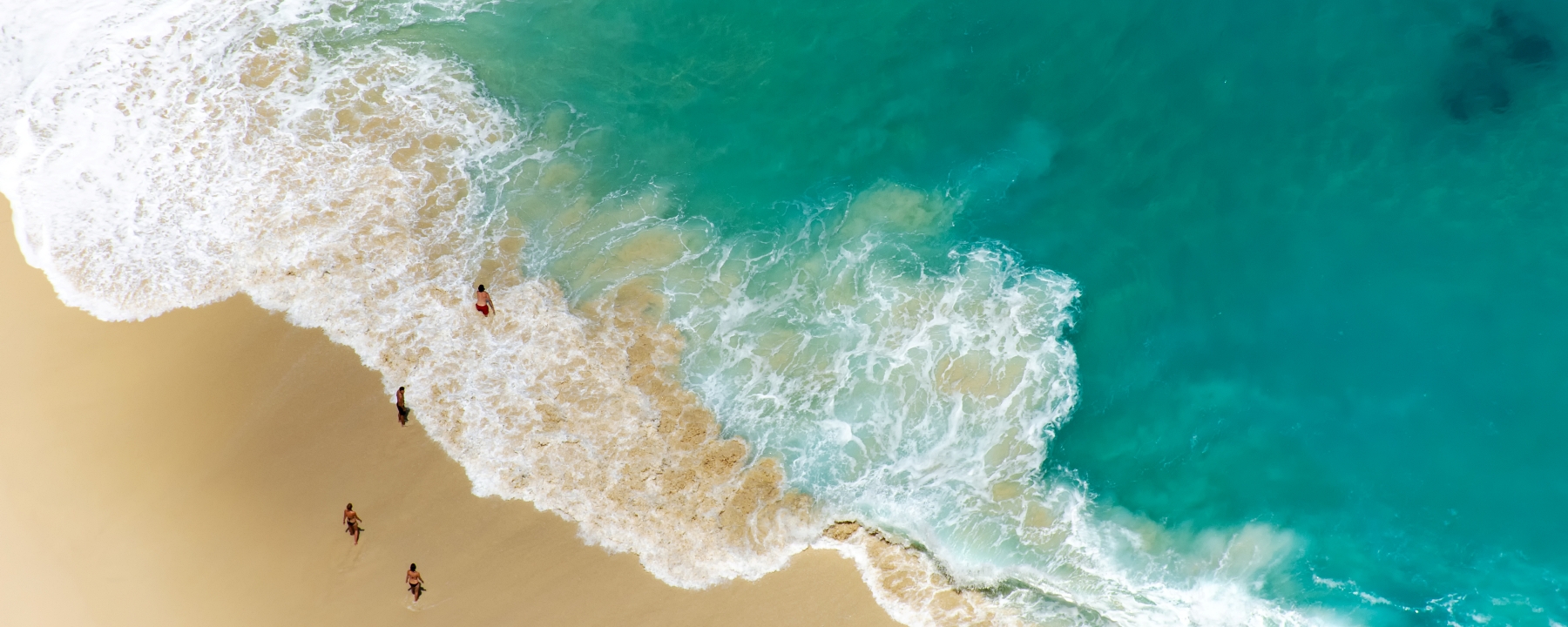 Responsible UV protection
EcoSun Pass - A Science-based methodology to assess the environmental impact of sunscreen formulations
The public discussion on environmental concerns of UV filters often focuses on single aspects, neglecting different ways a substance may have an effect on the environment. With the EcoSun Pass® BASF has developed a scientific tool to help sunscreen manufacturers optimize their products to minimize the environmental impact with a holistic approach. Up-to-date environmental data on all available UV filters, like biodegradation as well as aquatic, sediment and terrestric toxicity, are included.
EcoSun Pass® considers the environmental effect of UV filters in a holistic way including:
Biodegradation
The breakdown of organic matter by microorganisms
Aquatic Toxicity

(acute and chronic)
Refers to the effects of a chemical on organisms living in water
Terrestrial Toxicity
Effects of a chemical substance to terrestrial organisms
Sediment Toxicity
Effects of a chemical substance to aquatic organisms
Bioaccumulation
Gradual accumulation of substances in an organism
Endocrine Disruption
Effects of a chemical substance on an organisms' biological processes
The mathematical program allows the comparison and improvement of sunscreen formulations regarding the environmental friendliness, an accelerated development, and generates a gain in the use of raw materials and time.
The digital EcoSun Pass® enables to speed-up the process for developing sunscreen products with the best health solutions regarding the prevention of skin cancer combined with a minimum environmental impact. It is a state-of-the-art tool, freely accessible for customers, public authorities and scholars helping to improve both our livelihood and the environment.
It therefore advances the goals of the Zero Pollution Action Plan and Chemical Strategy for Sustainability which are both crucial parts of the European Commission's overarching Green Deal.
EcoSun Pass® enables the selection of a possible composition of UV filters. The program calculates the sun protection factor and efficiency of the UV filters while considering the environmental impact of these UV filters.
The UV filter selection in the example indicates when filter combinations provide the desired Sun Protection Factor (SPF) and looks at the impact the filters will have on the environment while providing the best protection of individual's health. The selection on the right with a value of 241 is deemed compliant with the environmental requirements of the EcoSun Pass®. The example in the middle is not compliant as the value is below the threshold of 200. In 2019 only 10% of the sunscreen formulations on the market were above this value.
The threshold level will also be continuously elevated in the future to support higher levels of ambition.
EcoSun Pass® is available at:
EcoSun Pass
The EcoSun Pass contributes to sustainability in the personal care sector and allows manufacturers to meet a customer need. Be a part of it.
Learn more
Sunscreen Simulator
The BASF sunscreen simulator is a tool enabling the estimation of various sun protection indexes of your UV filter composition.
Learn more
Filter abbreviations
BEMT – Bis-Ethylhexyloxyphenol Methoxyphenyl Triazine (Tinosorb® S)
BMDBM –Butyl Methoxydibenzoylmethane
DHHB – Diethylamino Hydroxybenzoyl Hexyl Benzoate (Uvinul® A Plus)
DBT – Diethylhexyl Butamido Triazone
EHMC – Ethylhexyl Methoxycinnamate (Uvinul® MC 80)
EHT – Ethylhexyl Triazone (Uvinul® T150)
MBBT (nano) – Methylene Bis-Benzotriazolyl Tetramethylbutylphenol (nano)
(Tinosorb® M)
OCR – Octocrylene (Uvinul® N 539 T)
PBSA – Phenylbenzimidazol Sulfonic Acid