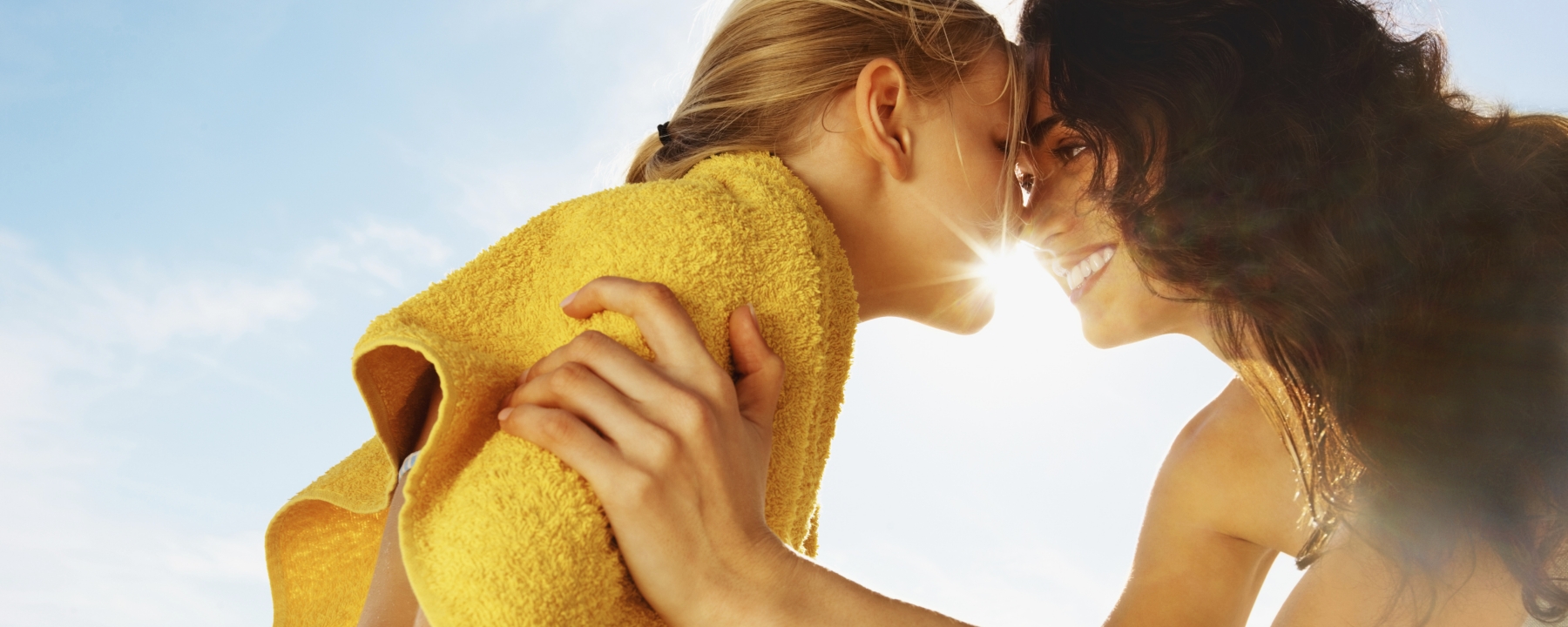 Responsible UV protection
The vital role of sunscreen products for skin cancer prevention
Skin cancer incidences are growing and will continue to present a health issue due to high sun exposure in both outdoor recreational and occupational activities. UV filters in sunscreens reduce sun rays penetrating the skin by up to 97%, resulting in a lower risk of sunburn and developing skin cancer. This benefits the health and wellbeing of citizens and lowers costs for health systems, making UV filters an essential part of any skin cancer prevention strategy.
Cancer is an illness with high rates of mortality and morbidity. With an estimated global number of 325,000 new cases in 2020, skin melanoma alone accounts for 1.7% of all global cancer diagnoses. Most of the cases (240,000; European Skin Cancer Foundation) are related to the "Caucasian skin type", a lighter skin type which is more prone to develop skin cancer, and which is the predominant skin type in the northern areas of Europe. Non-melanoma skin cancer, NMSC or also "keratinocyte" cancer, is mainly developed by high UV radiation exposure.
It is estimated, that NMSC accounts for about 95% of malignant skin tumors. Although some nonsurgical interventions can be used at early stages of carcinoma development, often surgery is the treatment of choice. Besides severe personal distress, this also leads to high economic costs for health systems as well as employers.
The higher the UV index of a region is, the bigger is the risk of negative skin health effects and this correlation holds true for both latitude and altitude. With the increase in outdoor recreational activities (e.g., jogging, mountain hiking, skiing, water sports, swimming or just going for walks or even shopping) and of travelling to destinations with a high amount of sunshine, skin cancer incidences are on the rise for the last decades. Besides recreational activities, several occupational activities (e.g., agriculture, forestry, construction, etc.) lead to high amounts of sun exposure. Thus, precautionary measures should be taken to protect the skin from the negative impact of UV radiation.
Ultra-violet radiation can penetrate the skin and may damage the skin's DNA. The two spectra of radiation wavelengths UV-B and UV-A affect the skin differently (see Figure 1) Whereas the short wave and thus more energy intensive UV-B radiation only penetrates the upper layer of skin, the epidermis, UV-A radiation goes deeper into the dermis. UV-B radiation is mainly responsible for causing sunburns, but both UV-B and UV-A radiation can over time cause skin cancer as a result of permanent repair needs of the skin due to excessive UV exposure.
UV filters are the active matter in sunscreens: They absorb the UV light due to their chemical structure and transform the highly energetic light into heat, which does not negatively impact the skin. Depending on the sun protection factor, sunscreens can reduce the sun rays penetrating the skin by up to 97 %. The effectiveness to reduce the risk of developing skin cancer by using sunscreens has been proven, e.g., in an Australian study (Green et al,.20091 ) and in the study of Ulrich et al., 20092.
Public health initiatives put in place by some nations, most notably Australia, have been effective in curbing the increase in skin cancer over the years. Here promotion of sun protection measures started in the 1960s and Australia's SunSmart program, which was officially launched in 1988, managed to stop the rise of skin cancer by 2005. The Slip!Slop!Slap! campaign (slip on a shirt, slop on sunscreen and slap on a hat) contributed to this success. Other countries started following suit but at a much later point in time.
It is crucial to put a greater emphasis on the importance of sun protection for skin cancer prevention for the broader population. The awareness of the importance of sun protection, in particular by using sunscreens, wearing protective clothing, staying in the shade or avoiding the midday sun, is increasing. Although the consensus is that wearing protective clothing is beneficial in reducing UV exposure when staying outdoors, this is not always convenient, possible, or even wanted. Many runners will most likely not wear hats, long sleeved T-shirts and long pants in warm weather; few people wear full protective gear when going for a swim at the beach, etc. This makes sun protection via sunscreens an important protective measure.
Thus: Using sunscreens is simple, affordable, and easily available to everyone, and could reduce significant costs for health systems when promoted accordingly and applied properly.
In February 2021, the European Commission published the Europe's Beating Cancer Plan (EBCP) and President von der Leyen announced the fight against cancer as one of her key priorities for this legislative period. One part of the Implementation Roadmap of the EBCP is specifically dedicated to the reduction of radiation exposure and subsequent development of skin cancer.
We therefore must ensure that upcoming regulatory changes such as the review of the Cosmetic Products Regulation do not hinder the availability of sunscreen products for European citizens.
Conclusion: Skin cancer incidences, particularly Non-melanoma skin cancer, which is prevalent particularly among lighter skin types, are growing due to an increase in outdoor recreational and occupational activities leading to high levels of sun exposure. UV filters in sunscreen products are able to absorb both UV-B and UV-A radiation thereby reducing sun rays penetrating the skin by up to 97%. This significantly reduces the risk of skin cancer, which in turn reduces the negative impact on health and wellbeing of citizens and lowers costs for health systems. Hence UV filters in sunscreens are an essential part of every skin cancer prevention strategy.
Sources
1 Green, A.C.; Gail M. Williams, G.M.; Logan, V.; Strutto, G.M. Reduced Melanoma After Regular Sunscreen Use: Randomized Trial Follow-Up, J.Clinical Oncology 2009, http://jco.ascopubs.org/cgi/doi/10.1200/JCO.2010.28.7078
2 Ulrich, C., Jürgensen, J.S, Degen, A., Hackethal, M., Ulrich, M., Patel, M.J., Eberle, J., Terhorst, D., Sterry, W., Stockfleth, E.; Prevention of non-melanoma skin cancer in organ transplant patients by regular use of a sunscreen: A 24 months, prospective, case–control study, British Journal of Dermatology, 2009, 161 (Suppl. 3), pp78–84