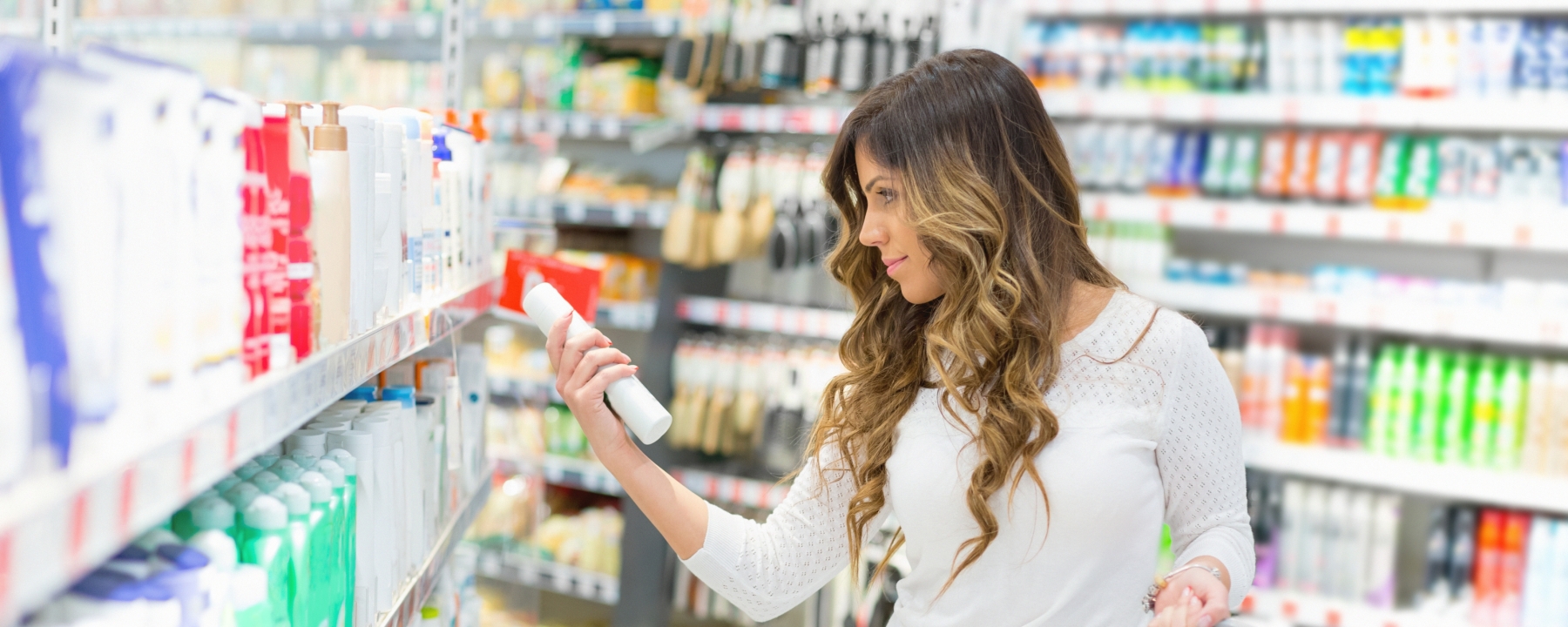 Sun protection
INCI – A Brief Explanation
Some consumers only buy according to INCI specifications, while others don't even know what it is.
When doing everyday grocery shopping at the supermarket, it's normal to look at the list of ingredients on the product's label. People's awareness has changed and they want to know what they are consuming.

So, what about cosmetics? How do I know what's really inside? In principle, it's very similar to food. There is a list of ingredients on the cosmetic product's label. The ingredients should have INCI names (English: International Nomenclature of Cosmetic Ingredients). The use of these INCI names comes from an international agreement for the exact labelling of ingredients in cosmetic products.

The order of the ingredients is determined by weight, e.g. everything ≥ 1% is listed in decreasing order. The INCI names can be found directly on the packaging under "ingredients" and they must be indelible, easily legible and clearly visible. If the packaging is too small for this, an "instruction leaflet" must be enclosed.
INCI names are helpful for people who suffer from allergies or who have sensitive skin since they avoid the substances that give them problems. Normally, fragrances added to the cosmetic product do not have to be listed separately and "fragrance" or "flavor" are considered sufficient descriptions.
There are 26 fragrances which have a higher risk of allergic reactions and are required to be listed on the label.
More information

A detailed description and definition can be found at the website of the Personal Care Products Council (PCPC).
To PCPC
The CI number (Colour Index) identifies color additives. Botanical ingredients are identified by their Latin names, including the part of the plant (in English) and processing method (in English) used. This type of description is called the Linné system or Latin binomial, named after Carl von Linné, a Swedish scientist.
On our sun website, we always point out that it is not enough to only protect yourself from either UVA rays or UVB rays. Look out for the following INCI information when making your next purchase:

Aqua, Bis-Ethylhexyloxyphenol Methoxyphenyl Triazine, Acrylates/C12-22 Alkyl Methacrylate Copolymer, Coco-Glucoside, Arginine, Disodium Lauryl Sulfosuccinate
TINOSORB® S LITE AQUA
The way to protect your skin with a light skinfeel. Tinosorb® S Lite Aqua makes it easy. And a homogeneous film formation on the skin results in higher sun protection performance.
Our Product Highlight
This will definitely give you the broad spectrum sun protection you need and you can also enjoy a particularly pleasant sensory feeling thanks to our Tinosorb® S Lite Aqua.
Perhaps the INCI names are a little more complicated than the list of ingredients you can find on packaged food labels. Yet, as soon as you know what you can't tolerate, or what you absolutely want to stay away from, the INCI name can give you the information you need to find the right product for you.