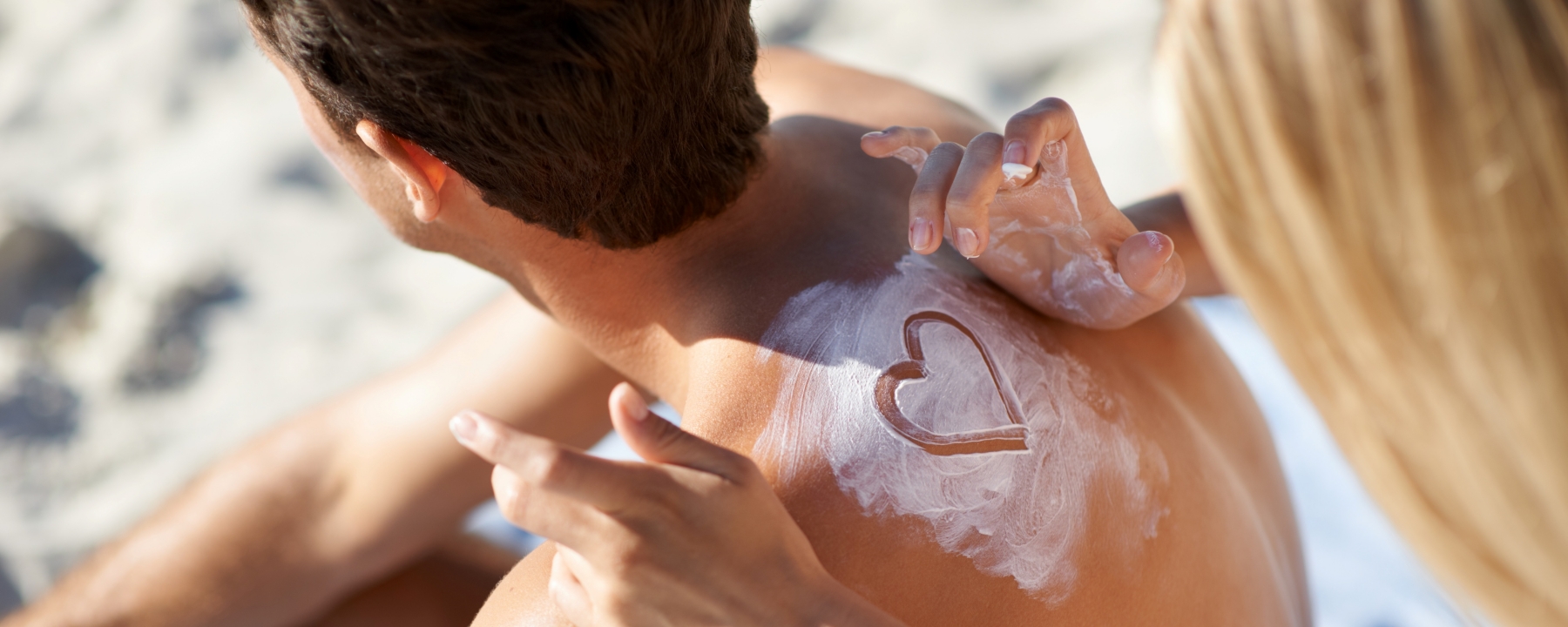 Sun protection
It depends on the feeling
Some people don't like sunscreen very much. They don't like the feeling of putting on sunscreen: too sticky, too thick, too greasy. However, modern formulations are very effective and feel extremely pleasant.
As a matter of fact, in the past, many sunscreens were not user-friendly. Their reputation used to be pretty bad. More pasty than lotion, sunscreens were difficult to apply evenly, absorbed poorly and created the feeling of having another layer on the skin. The higher the SPF, the worse they got.

This is a thing of the past. Today, there are appealing sunscreens that are very effective and feel extremely pleasant. There are many SPF 50 and higher products that feel just the same as a light lotion when being applied.

This feeling is designed by using UV filters which can be used both in the oil phase and in the water phase. This allows the manufacturer to play with the balance between the water and oil phases to create very unique aesthetic qualities. Today's consumers are very appreciative.

Sensory is the magic word in the cosmetics industry. It definitely does matter how a product feels, smells and looks when applied. It's sensory properties influence consumers' purchasing decisions. In fact, having emotional and sensual experiences is a top priority in our way of life.

The importance of sensory technology should not be underestimated when protecting the skin from sun exposure and in the fight against skin cancer because besides having a sunscreen with high SPF, it is also important to use enough of it and to reapply regularly. And this is more likely to happen when the consumer enjoys using the product as well as how it feels after it is applied to their skin.
The sensory experience of users plays a big role. Of course, everyone wants sun protection that has as light of a feeling as possible.
Why do consumers choose specific care and beauty products? Besides price, having an experience where all our senses are stimulated plays an important role, for example, what we smell, see and feel when applying the sunscreen.

BASF has been working extensively on the topic of the sensory experience using care products for a long time. Even though consumers can't buy BASF products at the drugstore, BASF know-how is found in almost every single brand. Many people don't realize that BASF not only offers the world's largest portfolio of innovative UV filters, it also has all the other ingredients that manufacturers need to produce cosmetics and personal care products.

"We have great, very light formulations that feel like a gentle lotion, but they still have a very high level of UV protection," says Dr. Markus Schwindt, former Senior Marketing Manager, Sun Care. "BASF has developed many products that make it possible for our customers and end-users to enjoy the effects of sensory technology."

What's more, the demand for light formulations is a trend that began in Asia. It's important to keep in mind how the climate influences the sensory experiences consumers look for when using products. "In countries where it is very hot, it is even more important to have a product that feels light. In the mountains during winter, consumers prefer a slightly heavier feeling. Therefore, regional differences have a large influence on consumer behavior," explains Marcel Schnyder, Head of Global Technical Service Sun Care.
Before BASF launches a new product on the market, its sensory properties and effects are extensively tested. For example, "pillow talk" is used to evaluate how products feel.
Trained "test subjects" apply specific skin care products to the inside of their forearms and compare how their skin feels with the surfaces of pillows they touch that are covered with different fabrics and textiles.
There are no more excuses not to use sunscreen anymore. Even people with sensitive skin will find a wide range of products that feel great and have the right protection for every situation.
Claim support
At the heart of BASF's strength as a chemical industry leader is our expertise in science and dedication to sound scientific processes. We can give you detailed results from standard testing and innovative methods to reliably demonstrate product benefits. The "Pillow Talk" is a part of it.
Our Claim support