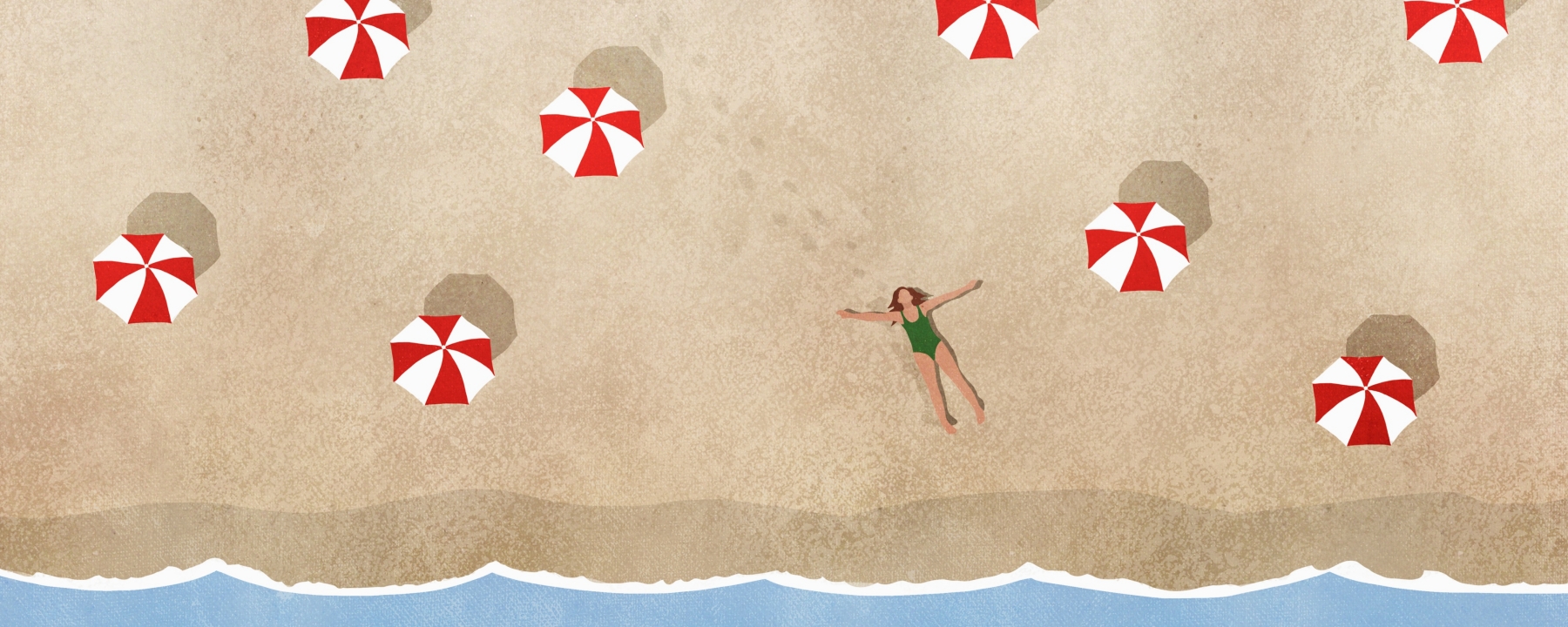 Sun protection
Sun protection — 365 days a year
A tube or bottle of sunscreen is always within reach for most people. At least when we are on vacation. But sun protection is everyday business — 365 days a year.
Be honest: How often do you protect yourself from the sun and its UV rays every single day? Presumably, still only a minority make an effort to do this. On a positive note: The tendency to use daily sun protection is increasing. Whether people know it or not.

Sun care has been a part of daily conversation with consumers for some time. The number of daily care products launched on the market with an SPF is steadily rising. "UV filters are increasingly used in day care and decorative cosmetics. Special attention should always be given to reliable protection from free radicals and premature skin aging. Both are caused, in particular, by deeply penetrating UV rays ," says Dr. Myriam Sohn from BASF, Sun Protection Expert at the Global Technical Center Sun Care.

World's largest sun care portfolio

Throughout the history of cosmetics, including make-up and body care, the topic is actually not that new. The ancient Egyptians were already using oils and ointments for personal care so they could protect themselves from the sun. However, not all periods of time and different cultures perceived it the same, and how cosmetics has been understood and used has changed over time.
Today we live in a period of time where it is vogue to be in style, to use personal care and to simply feel good. Very deliberately. Considering others, yet especially for yourself. Repair, moisturization and anti-aging – these are the claims customers are looking for. These are also promises that can be used in your everyday personal care.

"At BASF, we have the world's largest sun care portfolio. In addition to UV filters, we also offer ingredients, such as emollients, emulsifiers and actives. On the one hand, these products allow us to formulate efficient sunscreen products, and on the other, influence sensory appeal in daily care products", Markus Schwind, former Senior Marketing Manager for Sun Care at BASF.
Our concept 365 Days of Sun offers insights into the sun-protection and anti-aging ingredients
BASF Personal Care can deliver for state-of-the-art sun care products.
365 Days of Sun
"Sun protection is very important for the end user, both in the short and long term. In the short term, it protects against sunburn while in the long term, it protects the skin from premature aging and reduces the risk of skin cancer," Schwind continues.
"The skin is exposed to several, very diverse environmental elements every day which make daily care so important. Besides UV radiation, smog, ozone levels and dry air are just a few elements that cause stress to the skin. The demand for daily care products is increasing, as are the solutions we offer from BASF."
BASF Personal Care cares beyond ingredients, trying to provide various options to enhance each individual experience in those moments we pamper and care for ourselves. Driven by trends, from innovative textures to unique sensory experiences, we look for opportunities to develop solutions which fulfill the needs and demands of consumers.

Sun protection has been a 365 days a year topic for a long time. Keep it within reach... but not only during the holiday season.