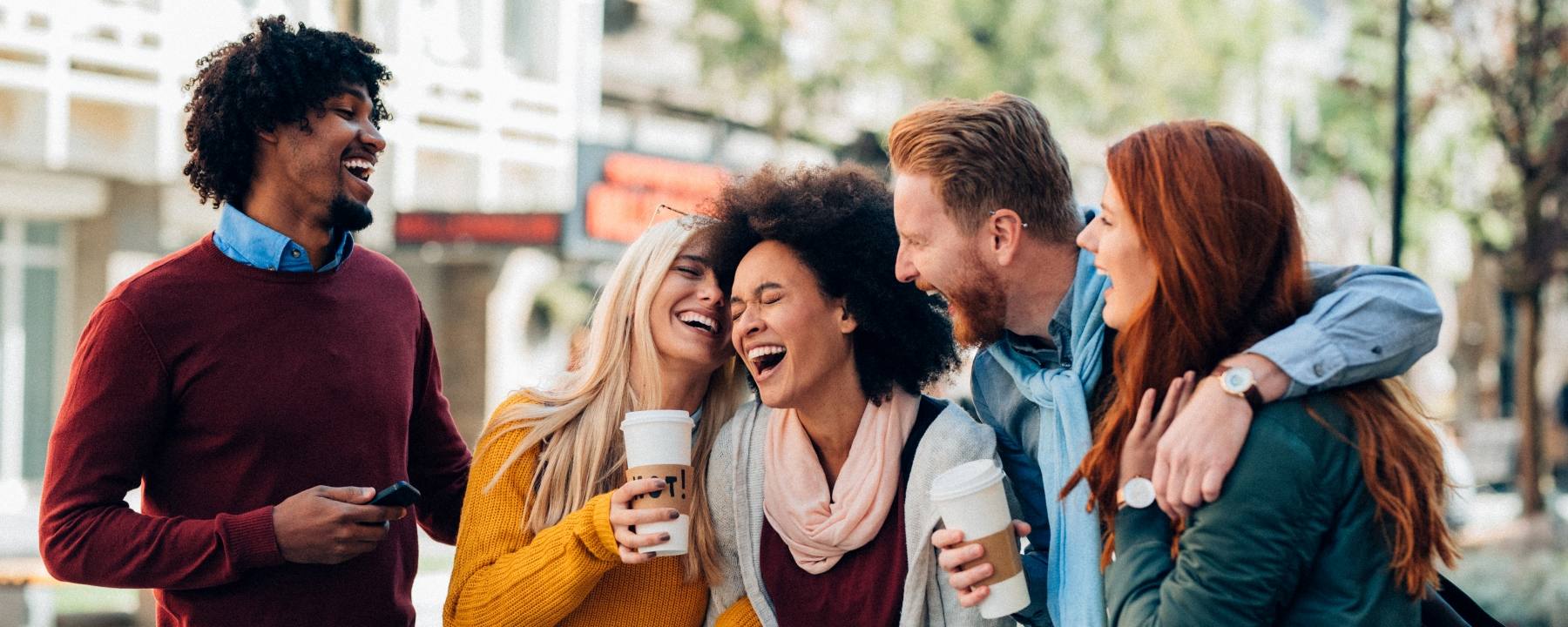 Trends & research
Inclusive Beauty – There are no standards for beauty
Everyone is unique. Our needs and our bodies are our own, as is the way we perceive beauty. What's more: beauty itself is unique. It is, as the saying goes, in the eye of the beholder.
Tastes vary, and asking whether this is up for discussion is simply proof that the saying is true. For the personal care and cosmetics sectors, where the subjects of personalization and customization have become challenges and goals, this means: the era of "one size fits all" is over. The demands on skin care, face care and sun care products have increased and become more diverse. What's more, following the "Inclusive Beauty" trend, products have to appeal to people as individuals rather than to a target group based on stereotypes.
This is not a trend that is unique to the cosmetics industry. In many areas of life, whether social spheres or the fashion business, inclusion and diversity are keywords that need to be given substance on a sustainable basis. End consumers see this as long overdue. Consumers want to feel welcomed, integrated and like they belong to something. Excluding people has never yet helped to develop a sense of belonging.

We are all of us stars and we deserve to twinkle.
-
Marilyn Monroe
It is easy enough to put yourself in the consumer's shoes. Here's a brief example you may have experienced yourself in the personal care segment: a slightly overweight man, with a bit of a paunch around the belly rather than a six-pack, urgently needs a new pair of swimming shorts for the summer. He finds a suitable pair online. He likes the color and design. The shorts are displayed by a model. He has a six-pack, is an athletic figure from top to toe, and his skin tone shows that he has already soaked up plenty of sun. Does the first man – the potential customer –see himself reflected in these sales photos? Hardly. The most likely outcome is that the consumer will not buy these shorts and will keep looking.
There was this one standard
"We are all of us stars, and we deserve to twinkle." This quote by beauty icon Marilyn Monroe, still revered and celebrated long after her death, had little in common with the beauty industry for many years. For decades, there has been a standard of beauty that conveyed just one image: a young Caucasian woman, size S, with regular facial features. This was the gold standard of attractiveness. Most people did not see themselves reflected in this ideal. It was not just the one-dimensional marketing measures that dominated the market, either; there was no variety in the product ranges either. For many people, it was impossible to find the right product for their skin color, texture or condition. How, then, could they make their own star twinkle?

In recent decades, there have been far too few products for women with different skin tones and customers with textured hair. The formulations and color variants in the area of make-up are an example of this. Previously, there were simply no products for people with more pigmented skin. In addition, products that work well on light skin do not always harmonize or work well with dark skin. Now, the "affected parties", so to speak, have taken matters into their own hands.
Many dark-skinned female entrepreneurs – with singer Rihanna being one of the better known examples – have created their own beauty labels that specifically address the entirely different needs of different skin colors. With great success. Where once there were 10-15 different shades of makeup, there are now 40, 50, 60 or even 100 different shades that serve and satisfy the needs of customers with all their individual skin tones.
Skin care is not the same for everyone, it is individual
While on the topic of people of color, manufacturers have also had to – and will continue to have to – respond to the issue of sun protection. Sun creams that are a little thicker and firmer in their consistency, that may even have a "whitening" aspect to them, are not the right solution for these customers. This is precisely why many people do not use such products and simply accept the risk of skin damage.
Lighter formulations and more transparent protection will convince these people to use products and prompt them to trust the right sunscreen and use it happily. It must be easy to select the right care products. There can be no "standard" solutions, nor should people have to make trade-offs or compromises.

In reality, the topic of "inclusive beauty" goes far deeper than just the skin. There is no such thing as a single "right" look or a "wrong" one. Skin care isn't the same for everyone; it is individual. Skin color, religion, culture, gender and origin are just a few of the things that reflect the diversity of human beings. Nothing is standard.
Beauty is there for everyone – everyone can and should feel good. And what about men? Do their products always have to be "easy to use"? Are men not allowed to officially buy their own make-up? Not everyone wants it, but there are definitely plenty of people who do.

Consider these product descriptions from the past: for "normal" skin; for "normal" hair. That automatically makes people with oily skin, thin hair, vitiligo or acne abnormal. That is not inclusive. It is precisely these "abnormalities" that need to be brought on board and their needs met. Many have already responded to this. New designations are finding their way onto packaging, as well as Braille, by the way. After all, why should visually impaired people not apply makeup too? Product descriptions such as porcelain or ivory for lighter skin tones suggested high value, while darker skin types drew comparisons with foods such as chocolate, caramel and coffee. Default descriptions that almost no-one questioned in the past, and which were likely used without thinking, are now being put under the microscope by the "Inclusive Beauty" movement.
The growing influence of customers, including via social media, means manufacturers need to do the following: Know how people live, find and offer solutions, products and ingredients and be authentic. Customers will not just love a product that finally satisfies their own needs, but will also cherish a brand that embodies inclusive beauty.
Beauty is unique. Let's celebrate uniqueness.
At BASF Personal Care, we are now increasingly looking at specific and personal requirements instead of relying on stereotypes. Each time we analyze market trends, we ask the questions "who?", "what?" and the "where?".
Go to Personal Care