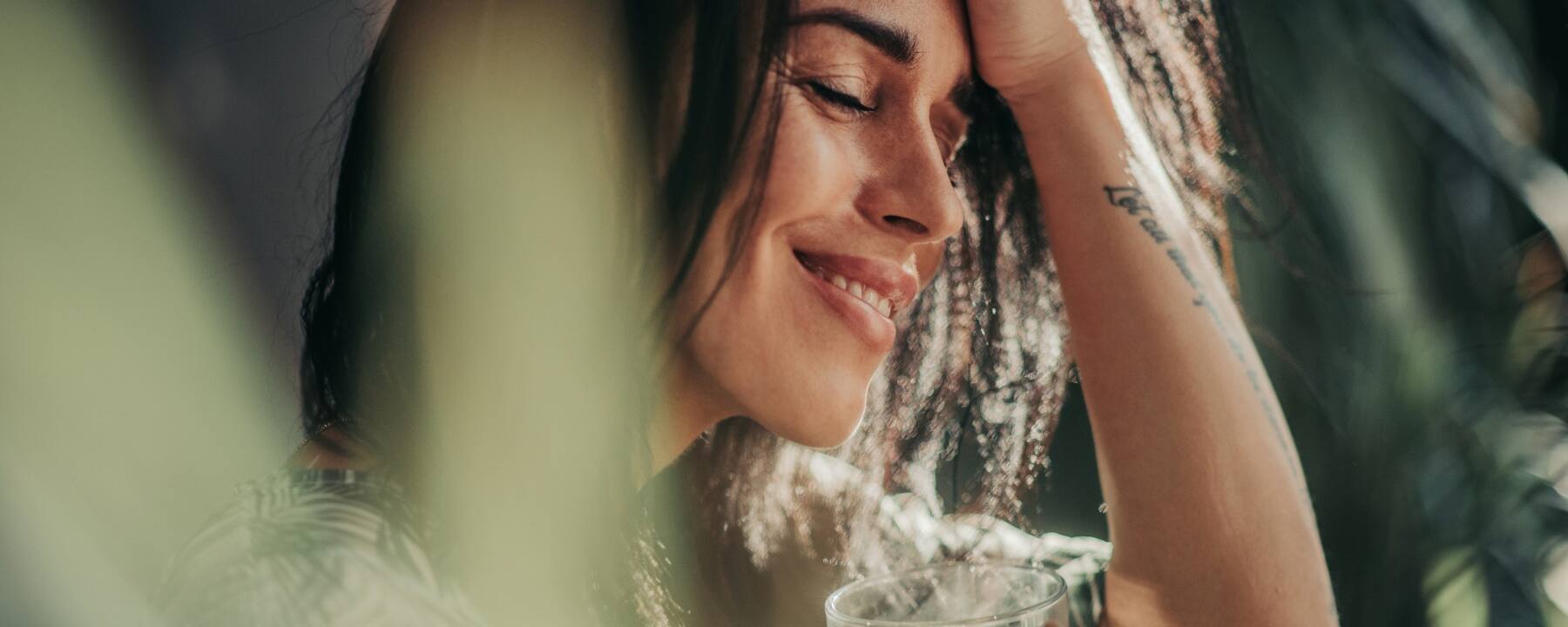 Trends & research
Even for polymers: being organic makes all the difference
When talking about plastic and synthetic materials, there is no avoiding the topics of sustainability and environmental protection. This applies equally in the cosmetics industry. Sustainability is more important to consumers than ever. But it's important to know that not all plastics are equal.
Not only have consumers become more environmentally aware in recent years, they are also much more aware and knowledgeable about these issues. In the cosmetics sector, this means that consumers are scrutinizing ingredients, companies' sustainability strategies have become part of the purchasing decision and, in addition to their own needs, consumers are also focusing more on nature and the environment.
These days, whenever plastics, microplastics, and polymers are talked about or written about in relation to a cosmetic product, manufacturers, consumers, and retailers see red. Nobody wants products with these types of ingredients any longer. Regulatory bodies also now play a major role in product development. Environmentally harmful substances are seen as potentially criminal, and some polymers, defined as microplastics, are facing prohibition.
This is a situation that the BASF Personal Care business has been dealing with for years. We apply our experience and passion to our research and our work on product solutions, so that we can satisfy our own desire for sustainability while still achieving high product performance combined with product quality.
Research is always a challenge, as is meeting customer requirements. On the one hand, new products are expected to be as bio-based, biodegradable and sustainable as possible, but on the other, they should also perform just as well as established products.
Sustainable development is development that meets the needs of the present without compromising the ability of future generations to meet their own needs. This goal can only be achieved if each individual takes action.
-
Source: Bundestag.de
BASF Personal Care recently expanded its own portfolio of biopolymers. The launch of Verdessence™ represents a new line of biopolymers, which meet even the most demanding requirements for cosmetics. This applies to both leave-on products and rinse-off applications. With this completely bio-based approach, BASF is continuing to pursue its "green" goals. BASF's biopolymers are 100% derived from natural, renewable raw materials such as algae, the seeds of the Tara tree, or the bulb of the voodoo lily. They are all biodegradable, have a high degree of purity and have positive rheological and sensory properties.
Biopolymers in the BASF portfolio include tara gum, alginate, xanthan gum and konjac gum. In addition to the benefits of sustainability, biodegradability and being well-tolerated even by sensitive skin, another positive feature of these products is that there are many different ways for manufacturers and product developers to combine the ingredients and create pleasant, supple textures. Whether it's aqueous gels, creams, lotions, or liquids: The new Verdessence™ line of biopolymers offers pleasant sensory properties to facial care, body care and styling products, creating an overall feel-good sensation during their use.
Even though biopolymers are large molecule compounds, with a very similar chain-like structure to artificial polymers, one thing is certain: not all polymers are the same. Biopolymers win hands down over their "artificial" counterparts in terms of degradability and sustainability.
Keep your eyes open for BASF's biopolymers. Being kind to nature without compromising on quality and performance: now you can do both at the same time.