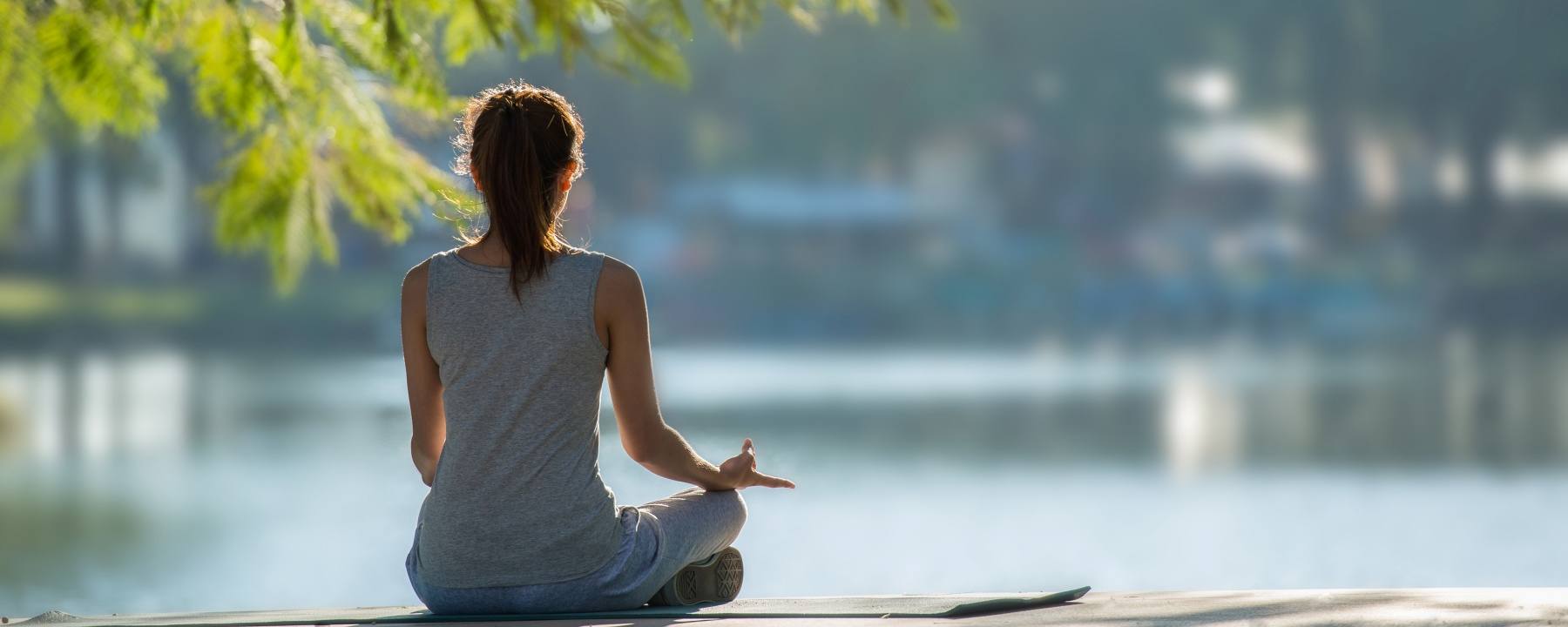 Trends & research
COVID-19: A crisis raises awareness
Coronavirus, COVID-19, pandemic. The virus has not just kept the whole world guessing. It has also changed the world. COVID-19 has left its mark on cosmetics and personal care as well. Some trends are in fact positive. Positive meaning good, not positive meaning an infection.
When we put our little skin cosmos online and populated it with interesting skincare themes, we wrote: "Skin – simply feeling good. Taking care of yourself, switching off – things we so often neglect to do in our hectic everyday lives. The combination of nature, healthy eating and sustainable cosmetics can turn down-time into a positive gain."
By down-time we mean some very personal "quality time," not a pandemic. But still: during this period, many people focused on this very combination to attempt to make the best of a very difficult time.
Holidays, leisure time and shopping activities were severely restricted during the COVID-19 pandemic, to enable social distancing, lockdown and quarantine. We were forced to reduce our contacts. Nobody was prepared for this. Even though the pandemic is not over yet, we can take a look back over more than two years. What did people change? And what positive things do you see, despite everything?
Concerns about physical and mental health, as well as about money and surviving have certainly dominated the past few months. Uncertainty about the future has gripped the everyday lives of so many people. Our own four walls suddenly became more important than ever. And many therefore created their own wellbeing oasis at home. Previously "just" a place to retreat to, it became the center of life and a source of strength.
Slowing it all down…
"Slowing down" once in a while with mindful application of skin treatments can be one simple way to contribute to physical and mental health, essential to compensate for our busy daily lives.
SKIN-TO-SOUL CARE
The Danish concept of happiness
The "Hygge" phenomenon is seeing a surge of interest outside of Denmark. It's about all the many happy moments. Experiencing Hygge happens when you focus on the beautiful and positive.
More information
The focus on healthy eating intensified. More money was spent on food. Probably also because you simply couldn't eat out, couldn't go round to your favorite Italian restaurant, for so long. But also because the art of cooking was rediscovered. Although delivery services experienced a boom, DIY was back in fashion again.
An old rule also bit the dust. When the economy is doing badly and a society is in crisis, more lipsticks are bought. This assumption by Leonard Lauder, former CEO of Estée Lauder, did not survive the COVID-19 era. The so-called lipstick index died a death. Due to the requirement to work from home, and all the restrictions on contacts with other people, and the absence of social events, the decorative cosmetics industry got a bit out of balance, or speaking more plainly, it experienced a pandemic-driven slump.
If we include perfumes and deodorants in this category of "decorative cosmetics," fewer of these products were also bought. To spin it positively and with a touch of humor: people seem to like the way they themselves, their loved ones and their family smell.
That's why, and this is where the wellbeing oasis at home comes into play, more emphasis has been placed on pure skin care and skin health. Not only did bath and shower products increase their sales during the crisis, but naturally also soap, hygiene products and disinfectants. Skin has suffered, and continues to suffer special problems in these times. Negative effects from wearing masks, stress, more frequent cleansing and disinfection, especially of the hands, had to be and still needs to be counterbalanced by appropriate skincare products.
The quality and value of these products are experiencing a new boom. Giving yourself a nice treat, using good, high-quality products, drove a DIY boom in domestic bathrooms. The fact that beauty salons, hairdressers and similar were affected by lockdowns has certainly been one driver of this boom. Add to that the sensation of "feeling comfortable in your own skin" which is good for body, mind and soul. The natural look, looking good without makeup, has become the new "beauty."
Companies also need to embrace changes and support the "new" care routines. It is not just the quality of their products that has become the focus of customer interest. Digitization is also advancing apace in the cosmetics industry. And the motivation to find innovative DIY solutions is stronger than ever before. The range of technical aids to skincare in your own bathroom appears greater than ever before. Cosmetic mirrors, tweezers, etc. seem almost antiquated as tools. Want to measure your own skin moisture to match to the right care products? No problem, there are devices for home use on the market. Want to analyze your own skin? Also possible, without going near a beauty salon. Customers are becoming more competent and more independent.
Look forward to your wellness oasis
It remains to be seen whether the desire to be able to do as much as possible for yourself will continue after the pandemic. After all, for many people a visit to the hairdresser, beauty salon, etc. is part of their quality "me time," and simply good for the soul.
Nobody can predict how the virus will behave in the next few years, but it is quite possible that masks will become a permanent accessory. From essential medical accessories to fashion accessories. And mascara will perhaps take over the role of lipstick. Eyes speak louder than words, and who doesn't want to be able to express themselves clearly, throughout their life?
Disinfectants have also earned their place in daily routines. The desire for products that take care of the skin while being gentle emerged quickly for obvious reasons. There will certainly also be new products in this area.
With all this looking back over such a difficult time: remember to look forward to your wellness oasis, do something nice for yourself, and feel comfortable in your own skin. Then you'll always find a positive aspect to everything.