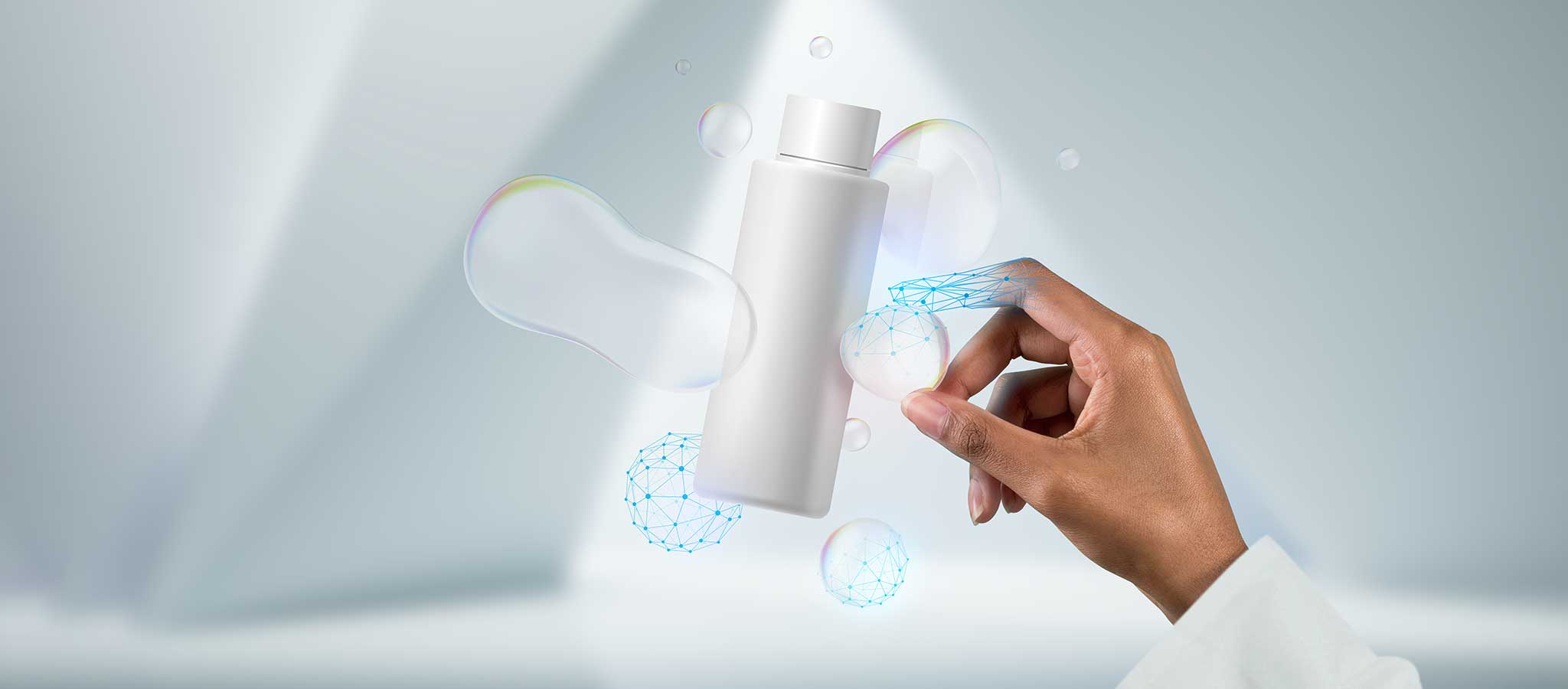 Discover SFA Formulator and its benefits
The SFA Formulator
Design sustainable and performing liquid rinse-off formulations based on our innovative SFA surfactants. The SFA Formulator predicts for you the right solution meeting your requirements and makes your lab work easier.

SFA (Disodium 2-Sulfolaurate) is an innovative, sustainable and naturally derived anionic surfactant. It is versatile and can be used in all kind of personal care rinse-off applications (shampoo, shower gels etc.) and formats (liquid and/or waterless).
In liquid rinse off formulations, SFA expresses its performance the best when it is combined with co-surfactants, especially CAPB (Cocamidopropyl Betaine) and/or APG (Alkypolyglucoside).
This tunable surfactant system SFA/CAPB/APG leads you to a wide range of possibilities for your formulation!
SFA Formulator is the perfect solution to shorten the time to market for your next generation of shampoos, shower gels, liquid soaps and much more liquid rinse-off products! This digital service instantly predicts for you the best SFA/CAPB/APG surfactant system that matches to your requirements!

SFA Formulator is our predictive modelling and optimization service for you. It was built on many experimental data collected in the BASF labs for the surfactant system SFA/CAPB/APG.
Find out more about SFA Formulator and how this advanced digital service can streamline your day-to-day work.

Get your subscription now

Discover the benefits
This easy-to-use digital self-service allows you to explore in real-time the correlations between the composition of a formulation based on four easy-to-handle ingredients:

Virtual prototyping
SFA Formulator has proved to predict for you in a straightforward, reliable and fast way the key properties of liquid formulations such as clarity, foam performance, viscosity, naturality, costs etc..
This virtual prototyping will allow you to develop all type of liquid rinse-off formulations (shampoos, shower gels, liquid soaps...) according to your needs while saving time!


Technical Features
Visualization and adjustment of multiple formulation parameters via an intuative sliders control
Mininal and maximal limits for one or more of objectives can be defined


Real time solutions
The impact on the other parameters is instantly reflected
The optimal ratio of the SFA/CAPB/APG system is generated
The formulation recipe (wt% of ingredients) is automatically calculated
Favorite solutions can be marked and exported to Excel files
The Surfactant Navigator
Flexible Surfactant Mixture Designer
Content: Over 800 surfactant mixtures, prediction models
USP: Surfactant selector based on performance & sustainable solutions to over 50 benchmarks and mixtures
Accelerate rinse-off
Formulation design
Explore