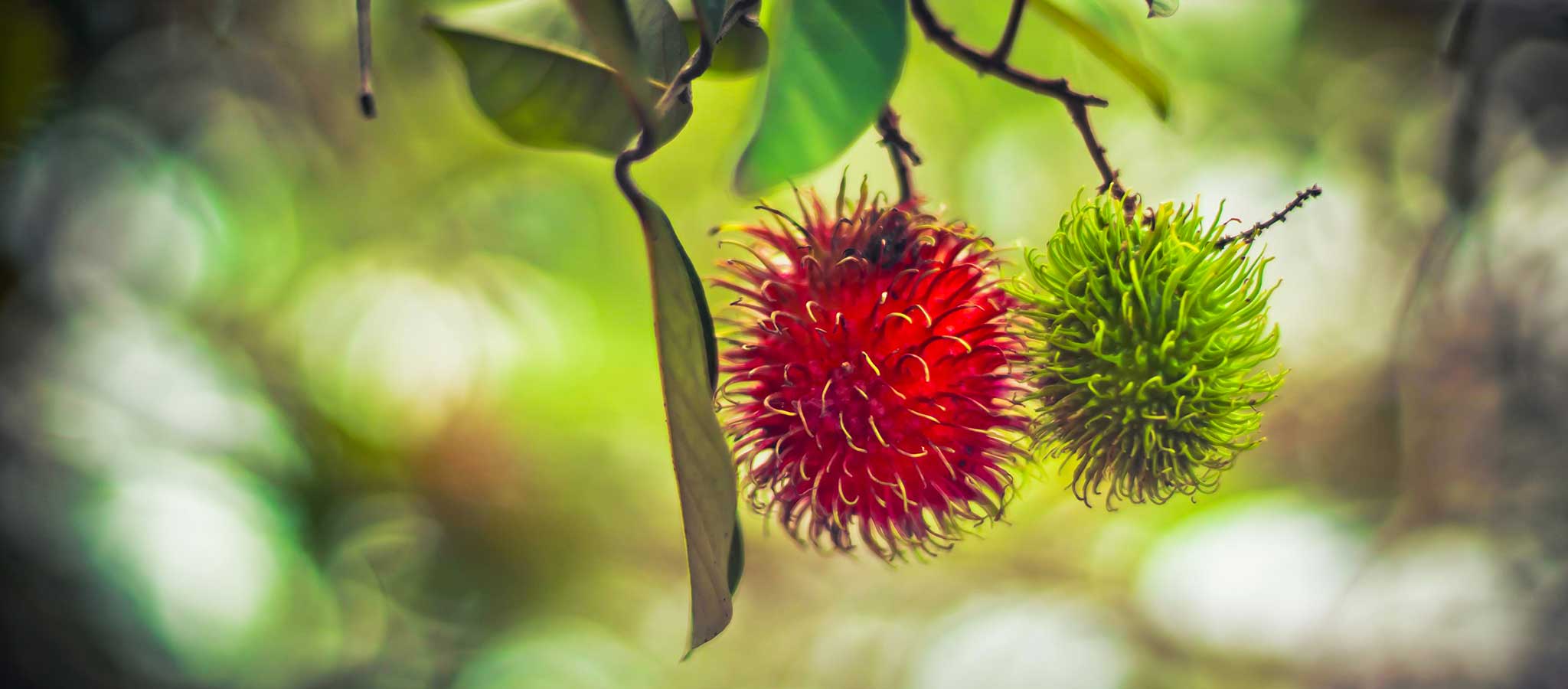 The Rambutan Program
A sustainable sourcing project
In an ambitious sustainable sourcing project initiated in 2014, BASF is utilizing organically farmed rambutan fruit and by-products as feedstocks for actives. The program respects the needs and interests of local ecosystems as well as smallholders and workers. Using farming practices that have undergone an NGO sustainability assessment, our partners in Vietnam cultivate Java-variety rambutan (Nephelium lappaceum) in the country's first rambutan plantation to be independently certified by Ecocert.
Natural cosmetics with a winning backstory
Rambutan-based cosmetics are predestined to have great appeal among environmentally aware consumers. Based on optimized extraction processes, we are systematically developing an array of actives that utilize all components. Our initial focus is on three Cosmos-approved ingredients of 100% natural origin (ISO 16128):
A peel extract for skin hydration
A leaf extract for antiwrinkle and skin elasticity properties
A seed extract addressing hydration and anti-pollution effects on the scalp as well as hair vitality
The next big superfruit
Well known in Southeast Asia for its many health benefits, rambutan is a rich source of antioxidants, vitamins and trace elements.
Farming with know-how benefits
The targets of the program include offering safe working conditions and higher incomes, while transferring knowledge of ecological farming practices.
Rambutan
Every ingredient has its story.
Be part of the journey: from sustainable farming practice to the next popular super fruit. Doing something good for our planet while taking care of ourself.
the rambutan concept
Related Products for Rambutan