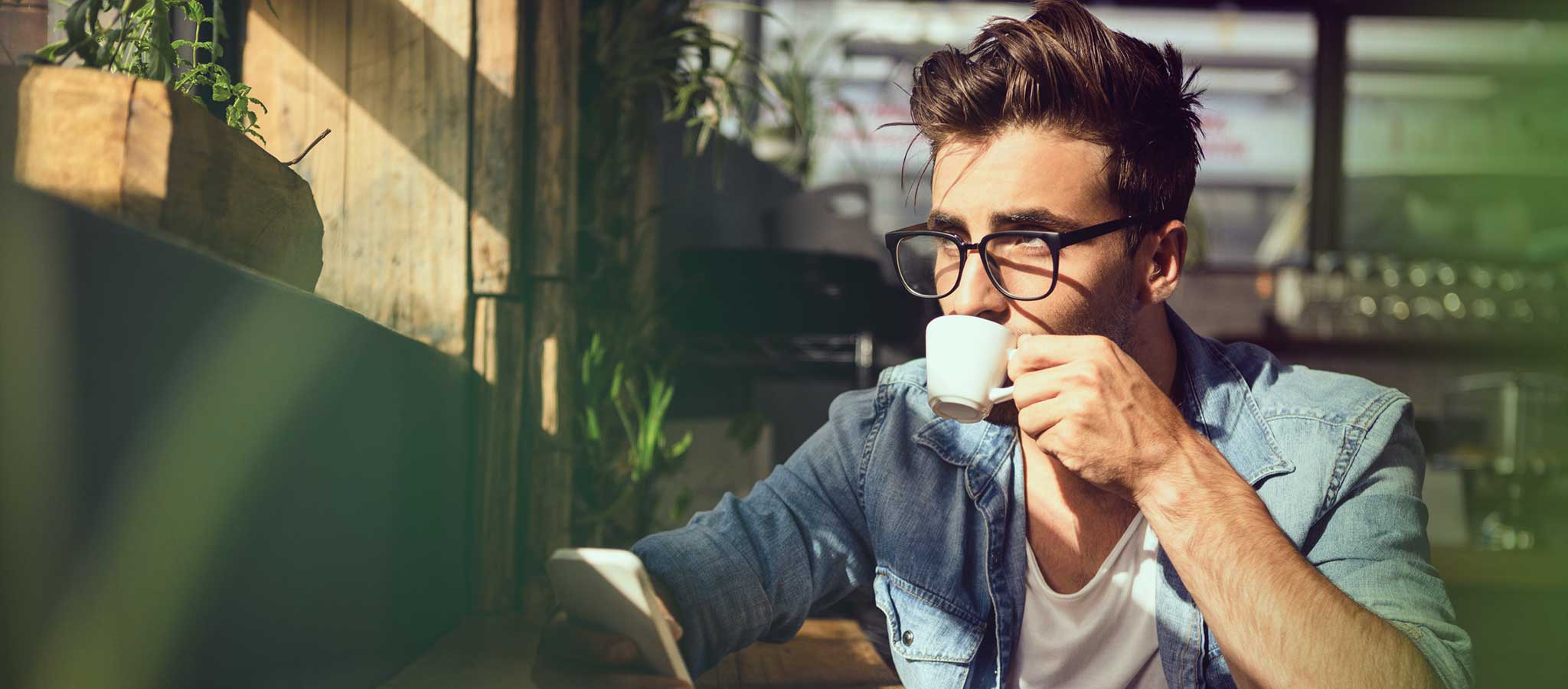 Verdessence™
No Compromise Styling Gels
They are natural. They have attractive textures. They perform. They are made of Verdessence™ Biopolymers.
People across Europe have gained a keener sense of what's important in life amid the pandemic. One effect is a heightened concern about climate change and the environment, leading to greater demand for sustainable products – including haircare solutions. Consumers increasingly associate the term "clean" with sustainable products, yet its definition remains unclear. Brands that communicate transparent and explain what they mean with their "clean" claims, have a strong advantage.
Launches of haircare products with ethical and sustainability claims have been steadily increasing over the past five years. The share of new products with sustainability sourcing and environmental compatibility claims rose from less than 10% in 2017 to around 15% in 2021. During the same period, launches with claims like environmentally friendly packaging or no animal testing approximately doubled, going from around 15% to 30%. These growing trends have become even more pronounced during the COVID-19 pandemic: while the overall number of hair styling product launches significantly dropped in 2020, the number of new products with natural, ethical and environmental claims continued rising with even more supremacy after the pandemic.
BASF Personal Care has introduced the Verdessence™ lineup of biopolymers to serve the trend toward greater sustainability. The nature-based polymers enable you to create high-performance styling gels that offer the additional benefit of verifiable sustainability claims. Styling formulations with Verdessence™ have the winning qualities consumers are looking for, including:
Exceptional textures
Formulated according to COSMOS Standard for Natural Cosmetics
High-performance
Less complexity
Talk with our experts about our new attractive hair gels formulations based on our growing family of Verdessence™ biopolymers.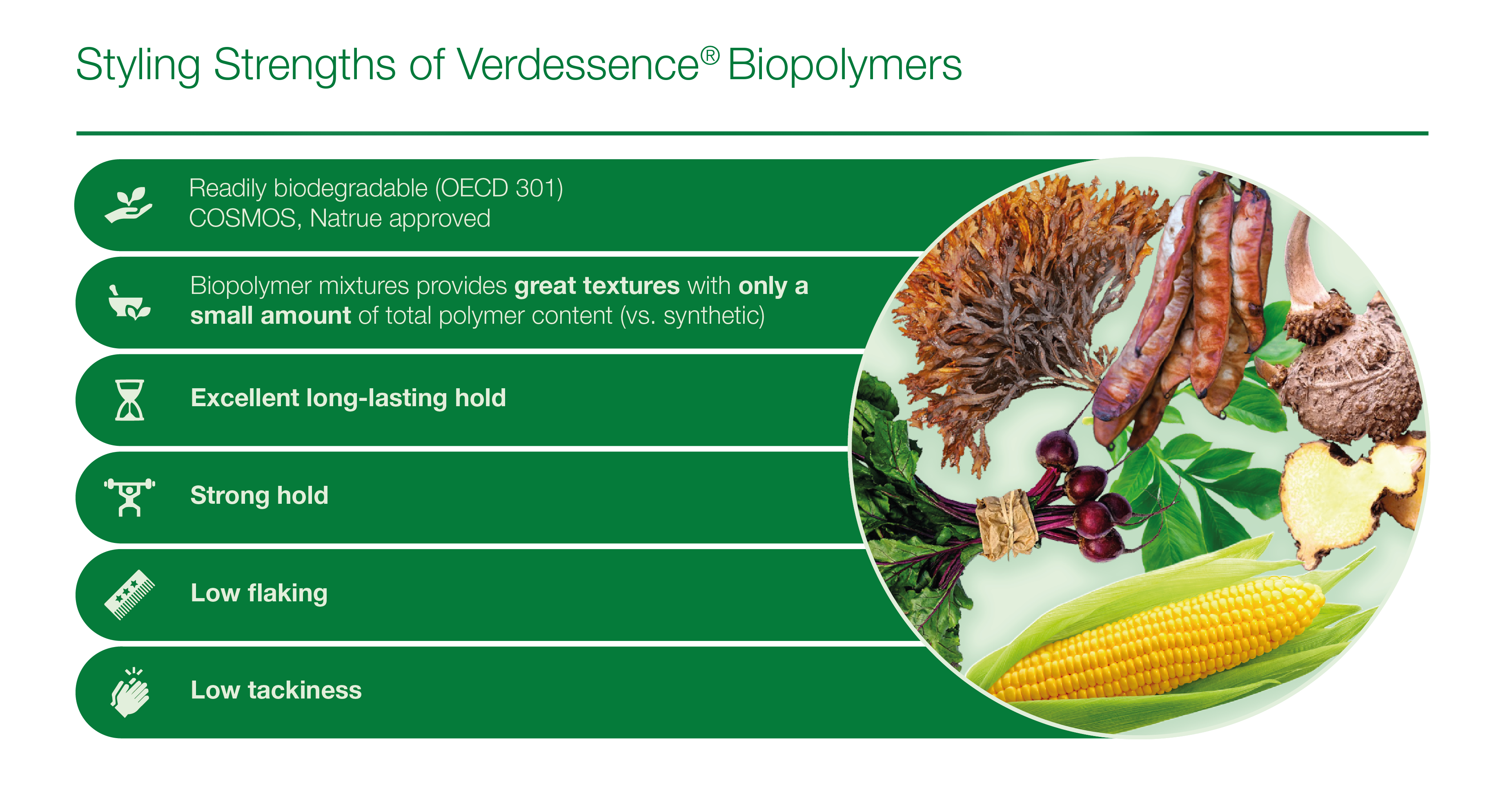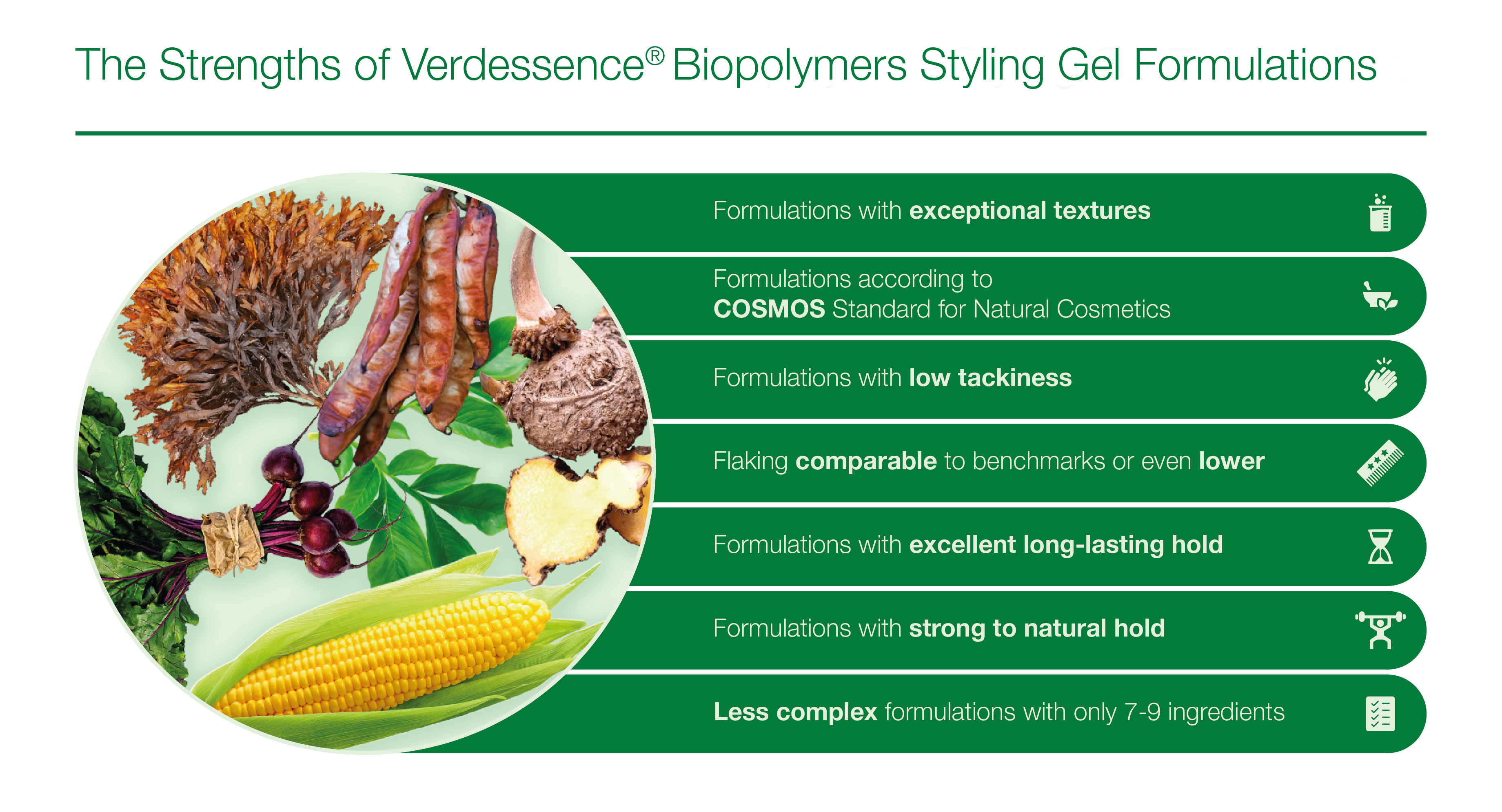 Related Formulations Verdessence™ No Compromise Styling Gels