The main objective of these products is to offer complementary efficient and sensorial solutions to dermatological prescriptions for skin challenges. The five most common conditions are oily or acne-prone skin, sensitive skin, dehydrated skin, aged skin, and dry or atopic prone skin. Dermocosmetic products offer proven efficacy and safety. But they also give consumers comfort and sensory improvements that address the physical impact of these conditions, as well as the mental impact such as loss of confidence.
At BASF Beauty Care Solution, our innovators are incredibly active. We operate three platforms that make it possible for BASF to offer breakthrough technologies for different skin applications – extraction, microbiome and epigenetics. And we use our 3D-modelling expertise to demonstrate the efficacy of new ingredients.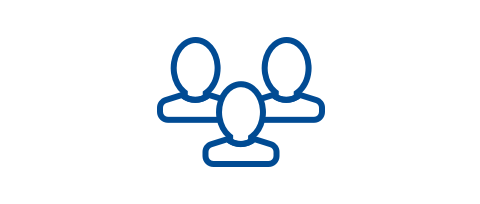 Tested on specific volunteer panels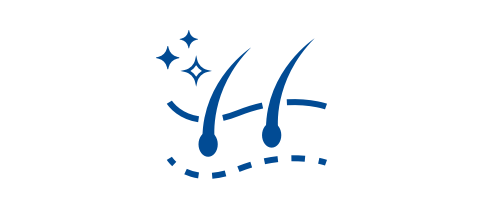 Strong in vitro performance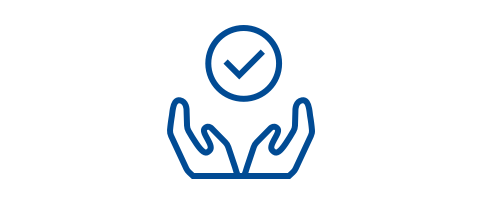 Perceivable benefits supported by images and/or consumer surveys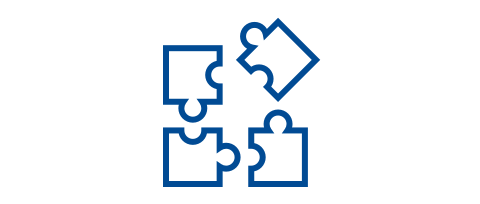 Answering ingredient dermo-trends
Skin conditions over time
The signs of aging
Aging is not a question of age, but a personalized look on our skin beauty
With age and external factors, skin mechanisms are slowing down due to cell senescence. Unfortunately, our environment and lifestyle are not helping to keep our skin in a youthful look, and this becomes visible on the skin at different times of our life.

The skin harmony is thus affected by the appearance of wrinkles and fine lines, pigmented spots, lack of firmness and elasticity, and sometimes by skin dryness and pores enlargement.
Focus on Seanactiv
Fucoidan-rich algae-based active / algae extract to delay eye-aging and to quickly achieve a healthy radiance
Visible benefits
Volunteer inclusion criteria: 24 healthy female volunteers, between 18 to 65 years old, having crow's feet wrinkles and undereye dark circles.
Atopic prone skin
Atopic prone skin is a not only a persistent skin concern, it also has a huge impact on self-confidence
Atopic dermatitis, commonly known as eczema, is a complex skin problem that affects consumers around the globe. The condition arises from dry skin. This may be caused by factors including genetics, pollution, allergies, hormonal changes, stress or an impaired immune system. Dryness makes the skin fragile. If the physical, microbial and immune barriers of the skin are not repaired and strengthened, this can lead to atopic-prone skin, or atopic dermatitis. This inflammatory condition is characterised by extreme dryness and red patches that are often covered with small vesicles or blisters that cause intense itching.
Focus on Castaline®
Multi-functional solution calming atopic prone skin
Atopic Prone Skin
Meet Daniela to understand how she lives with her atopic skin
Oily skin with imperfections
Combination of good hygiene of life and the right beauty routine is the first step to limit oiliness and blemishes
Oily skin prone to acne concerns consumers all around the world, often teenagers, but also people at different periods of life. Skin shininess is mainly due to an overproduction of sebum, triggered by external factors, stress or hormones. Hyper-keratinization may cause pimples and skin imperfections, worsened by inflammatory processes. As a result, the skin will more easily develop blackheads, pimples or blemishes, leading to redness, rashes or breakouts. Both skin and scalp can be affected.

Combination of good hygiene of life and dermatological prescription is a good way to take care of oily acne skin, but very efficient dermocosmetic solutions also help to support skin crises, and help consumer to reduce their blemishes, reduce their acne, or limit oiliness on both skin and scalp.
Acne Prone Skin
Meet Nathan to understand how he lives with his oily skin prone to acne
Dehydrated Skin
From natural solutions to hydra-protect technology, let's keep our skin deeply hydrated.
When the skin barrier is impaired, water can evaporate, leading to dehydrated skin that lacks suppleness and can cause discomfort. To reverse dehydration and correct skin dryness, we can also reinforce the skin's lipid barrier and defense by creating a favorable environment for a balanced skin microflora, which in return helps to preserve an optimal skin moisturization.
An impairment of the skin's barrier function disrupts the cutaneous ecosystem and alters our skin's natural microbial biodiversity. This change in the microbiota leads to dehydration. The resulting dryness in turn provokes an imbalance in the flora: the skin dehydrates itself.
➔ Our solution: Phytosoothe®, Relipidium®
Emotional Portrait Chinois
Meet Alisson, Daniela and Nathan talking about their skin condition
The signs of sensitive skin
A minimalist and personalized solution is the basis to improve skin comfort and health.
When the skin overreacts to a normal stimulus, mainly due to barrier disruption, we talk about skin sensitivity. With cold, wind, sun, pollution, emotion or stress, our skin can become more sensitive, resulting in redness, rashes, dryness and general skin discomfort such as tightness, tingling, or itchiness. The skin may not tolerate cosmetic products anymore. Fortunately, with a good hygiene, some comfort tips and the beauty routine fitting to our personal skin issue, we can easily recover a healthier skin.
Overreaction to external stimuli such as irritants or microorganisms. This reaction is exacerbated if irritants and microorganisms can easily penetrate the skin (eg via impaired barrier). Irritants make the epidermal cells produce inflammatory messengers (such as interleukin IL-8)
➔ Our solution: Sacred Patch®
Sensitive scalp is characterized by a disturbed stratum corneum with higher pH and skin irritation, that may also facilitate dandruff generation. Scalp becomes increasingly sensitive; triggered by external factors such as heat, cold, humidity, dry air, sun, pollution and excessive use of unsuitable shampoos.
➔ Our solutions: Hydrasensyl® Glucan Green, PeptAIde® 4.0
Sensitive Skin
Meet Alisson to understand how she lives with her sensitive skin